Blog
5 key things to know about baby development
5 key things to know about baby development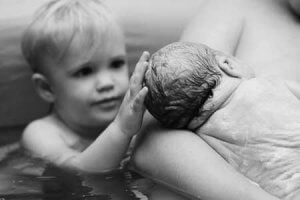 Babies build their brain in relationship
Babies need their hands to self soothe, to explore, to play and enhance their experience of their world.
Babies have an inner drive to move
Babies build confidence in movement through opportunity, practice and repetition
Curiosity and fear don't co-exist in the moment
Babies build their brain in relationship. Babies are hard wired to connect. Connection helps give meaning and context to their world. Newly born babies co regulate and use too much energy when left on their own to self-regulate, this means that it is ok to hold your baby in fact it is important to hold your baby. Your heartbeat helps their heartbeat, your breathing helps their breathing and your gut helps their gut. You cannot spoil a baby under 1yr. Your baby is learning that they are safe and that their needs are met.
Babies need their hands to self soothe, to explore, to play and enhance their experience of their world. Make      sure to leave your baby's hands free. Avoid covering your baby's hands by using hand muffs. Babies need to map their fingers on their brain, later on this helps with dexterity and writing. Babies need to put their fingers in their mouth this helps to map both their mouth and their fingers on their brain and later on helps with feeding and speech.
Babies have an inner drive to move. If they spend a lot of time in baby car-seats or baby equipment this can limit their experience of movement. Babies scaffold their skills. This means that as they learn and master one skill, they then build the next skill on top of the one they have mastered. This progression is not linear but is multifaceted. It incorporates the skill of problem solving. How often have you used the phrase; 'I need to get my head around this?' It means we usually need to look at the issue from a different angle. When babies learn to roll they learn to look at their world from many different angles and they learn to find a way to reach that toy after all!
Babies build confidence in movement through opportunity, practice, and repetition. It takes a lot of practice to master a new skill. It is important to give babies lots of floor time to allow them the opportunity to move freely, connect into their arms and legs, map their body and learn how to move in lots of different ways using lots of different patterns and sequences. We want babies to enjoy lots of variety in movement.
Curiosity and fear don't co-exist in the moment. Choosing the right moment to introduce a new activity, going at your baby's pace and waiting for your baby to be in a ready state, will all greatly help your baby to embrace the new experience. New experiences can be scary. Wait for your baby to show that they are ready. Give time for your baby to become curious and to overcome any inner fear. This will help your baby engage and fully  enjoy the new experience.
Written by Patricia Weldon MISCP PPNE Paediatric Physiotherapist and Pre-Perinatal Educator