Understand Babies at Rainbows End Clinic
Early Start Hub, Baby development, The Instinctual Baby, Parent Coaching, Scaffolding of Developmental Skills, Professional Training, Training, CPD, Workshops, Consultations
Learn about Babies and their instinctual nature.
Learn how Babies communicate using body language and baby cues.
Discover what matters most to Babies.
Discover how to identify Baby's stage of development.
Discover fun ways to help Baby evolve and master new skills in line with their stage of development
Learn about early imprinting and birth imprinting. Babies remember their birth experience and their time in the womb. These memories are recorded on a cellular, muscle memory level and are known as imprints. These imprints all happen when babies are in the pre-verbal phase. As babies grow older these memories become part of the non-conscious memory but may have a significant affect on behaviour and on how babies / children view their world.
Find out about the importance of bonding, attachment and early development
Benefit from expert advice backed by many years of professional training and experience
Take the opportunity to further your professional skills. The mother and child online training programme gives great insight into early imprinting, how it influences baby behaviour and why we need to pay attention to it
Interested in CPD and further training, contact us.
This work transforms lives, is really interesting and is very important.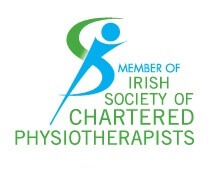 Patricia Weldon
Patricia is passionate about giving babies the best start and making life easier for parents and babies. She is a Chartered Physiotherapist and Prenatal & Birth Therapist with 36yrs experience in clinical practice. Her work with mothers and babies, fathers, children, families and adults is transformational. Transformation comes when we work with early imprints, memories for the birth and prenatal time. The early imprint time is from conception to 3 yrs. Oftentimes things happen during pregnancy and birth that may be difficult and not easy to cope with. Building resource and working in a safe environment can help unwind these patterns and help baby become unstuck, facilitating forward movement in relation to development and maturation on all levels.
"Amazing woman.... beautiful in every way... cannot thank enough or repay her for everything she has done for me her support and kindness will never be forgotten... highly recommended xx"
Read More Testimonials